Geoff Lee
Draughtsman turned successful writer, Geoff Lee, having been made redundant, took a life changing career break in 1984 to join the Diploma of Higher Education course at Bradford College.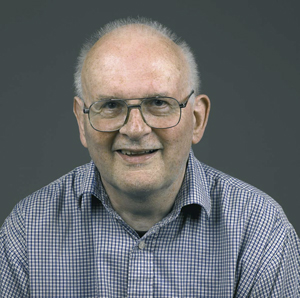 Before he became a mature student, Geoff had worked in industry for over 20 years as an electrical draughtsman. After
obtaining his Diploma, he moved to Bradford University, graduating in 1988 with a degree in Social Sciences (Sociology/Politics).

Within days of finishing his last exam, he was offered a job with the Central Electricity Generating Board. In more familiar surroundings again, he decided to write a novel based on the old saying about being at work: "They could write a book about this place. It would be a best seller."

He then went on to write another three, all set in the latter part of the twentieth century. One Winter, originally called Tales of a Northern Draughtsman is set in an engineering drawing office with a background of romance, rock 'n' roll and rugby league during the winter of 1962/63. One Spring, set in the 1970s and One Summer, set in the 1980s, with redundancy replacing rock 'n' roll, followed.

"My latest novel One Autumn covers work, family life and rugby league in 1992. One of the characters in this saga of northern life is the tea girl Hazel Hutton. She works at the Wilkinson Engineering Works in my fictional Lancashire town of Ashurst. In 1984, she decides on a career change and in the chapter 'The Hutton Report' she comes to study at Bradford College! Unlike Hazel though, I never achieved my aim of becoming a teacher but despite that, my time at Bradford College was time well spent."

Geoff now hopes that One Winter may make it on to the big screen because last November Pinewood Studios asked to be sent a copy.
Photograph by Trevor Griffiths