175 Heroes Exhibition Opening
Grand opening on Thursday 3rd July 2008 in the presence of many of our Heroes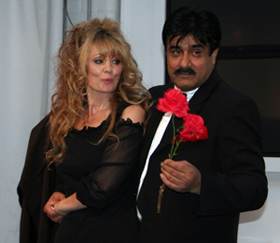 Proving that our 175 Heroes are pure magic, the evening began in spectacular style with an amazing performance by former student, Shahid Malik and his lovely wife, Lisa. Our guests were mesmerised by their incredible show, all performed under the watchful gaze of magical maestro, David Berglas. What better way to launch an exhibition full of surprises!

Local entrepreneur John Pennington spoke amusingly of his time as a Textile student here and then Michele Sutton, College Principal and Chief Executive then warmly welcomed the Lord Mayor and Lady Mayoress, Heroes, guests and colleagues.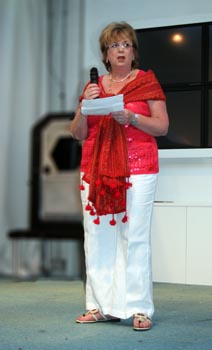 "Our 175 Heroes, one for every year of our history, exemplify the diversity, the invention, the talent and the commitment of 175 people who represent the many thousands of people who have been touched by their experience at Bradford College.
Our students some from far and wide – and our Heroes reflect this – and have also taken their knowledge and skills around the globe after they left us. Our Heroes are multi-talented and from every area of business, the arts, politics and philanthropy. They have received the highest of awards and accolades and they have touched the lives of many people.
When we embarked on this journey we didn't know who or what we might find. We discovered artists, authors, playwrights, designers, TV presenters, jewellers, magicians, trapeze artists, business leaders, management consultants, political correspondents, research scientists, biologists, zoologists, opticians, pharmacists, professors, community workers, politicians, sporting champions – and even the person who first brought hamsters to the UK!
What they have in common are their memories of Bradford College which so many of them have shared with us. I am humble and proud to be standing here this evening in the presence of so many remarkable people."
Then it was time to catch up with friends, old and new. Click here to see images from the Grand Opening event.