Sir Reginald Edward Stradling
Civil Engineer who became a war hero and senior government advisor, Reginald Stradling, was Head of Civil Engineering, Architecture & Building at Bradford Technical College from 1922 to 1924.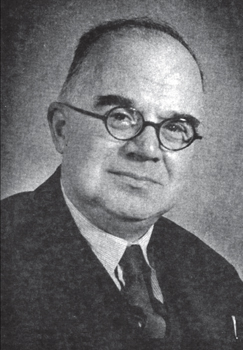 Reginald was born in Bristol in 1891. He felt unable to pursue his boyhood ambition to become a doctor due to his extreme short sightedness. Instead he won a scholarship to Bristol University and graduated with a BSc in Civil Engineering in 1912. His degree had been sponsored by the Surveyor's Institution on condition that he then qualified to become a professional surveyor, so he spent the next 2 years training with two local firms.

However at the outbreak of WWI he joined the Royal Engineers where he became a Captain. After distinguished service throughout the war, which saw him awarded the Military Cross and mentioned twice in dispatches, he abandoned his plans to become a surveyor with the Institute's consent, and obtained a post as a Lecturer in Civil Engineering at the University of Birmingham. He then became Head of Civil Engineering, Architecture & Building at Bradford Technical College in 1922.

After 2 years he took up the post of Director of Building Research in 1924, experimenting on building and road construction. He left in 1939 to take up another government post, this time as Chief Adviser, Research and Experiments, at the Ministry of Home Security, where his important work included air raid precautions. After the war he advised the Home Office on civil defence and became Chief Scientific Adviser to the Ministry of Works in 1944, overseeing government housing schemes. By 1949 failing health prompted him to take up the less demanding role as Dean of Military College of Science at Shrivenham.

As a teenager Reginald had felt disadvantaged by his poor eyesight and he became intensely shy as a result. But he overcame these obstacles to became highly regarded for everything he undertook. He was made a Companion of the Order of the Bath in 1934 and was elected a Fellow of the Royal Society and awarded the Ewing Medal by the Institution of Civil Engineers in 1943. He received a knighthood in 1945 and 2 years later was given the America Medal for Merit for his work regarding atomic weapons in 1947. He was an Associate Member of the American Society of Civil Engineers, and an Honorary Associate of the Royal Institute of British Architects.
Sir Reginald died in January 1952.
Photograph courtesy of The Defence College of Management and Technology, Shrivenham