Steve Hanson
Accomplished photographer, Steve Hanson, studied the Foundation in Art & Design at Bradford & Ilkley College in the early 1980s.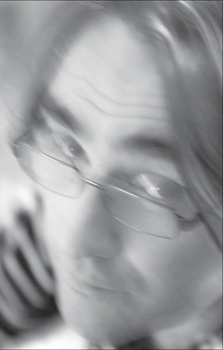 Steve has been a professional photographer for 25 years and his work is simply breathtaking. He began studying photography at Bradford & Ilkley College and secured a place at Manchester University in 1984. His first professional job was in 1986 for Opera North. Steve has worked for many fashion houses in London and photographed for advertising agencies and the arts in the North. His most bespoke piece so far was Ondine, which he photographed underwater, for the Royal Ballet.

"I was quite shy at College and pretty selfcontained. The thing that surprised me the most was coming from school into a College environment- the way everything kind of freed up. I don't think I would have been a photographer if not for lecturer, Dave Rowling. I think I would have become a geologist as this was another interest and I had been offered a university place to do this.

But after the photographic week on the Foundation, Dave said I really should be concentrating on photography and groomed me for the degree at Manchester. He felt that I had a real eye for composition and light. When everyone else was doing other things I was allowed to focus on developing my photography. I will always be grateful to Dave for seeing my potential and giving me so much encouragement."

Dave Rowling's faith in Steve was confirmed when shortly after leaving College he came second in national competition judged by Norman Parkinson. After meeting up with graphic designer, Emma Jane Rothera (another ex Bradford College student) when she was art director on a photographic shoot Steve was doing, the pair became business partners. In April 2007 they started a company Your Beautiful Photography combining their vast experience and creative talents.

Steve has recently travelled around the country photographing 1930s architecture for a photographic book, Eleventh Hour: A photographic study of British Lido's in the 21st century.
Photograph supplied by Steve Hanson