Tasmin Archer
Singer-songwriter, Tasmin Archer studied Typing at Bradford College in 1980.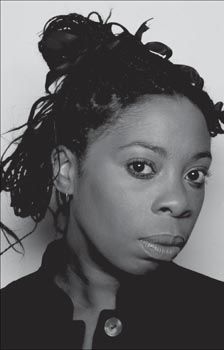 Tasmin left Grange Upper School with several CSEs and after becoming a machinist at SR Gents she came to Bradford College to study typing.

"I do remember being very nervous when I first attended the course but I was surprised about how relaxed and laid back the classes were. Even exam day was fairly relaxed. The typing has of course been extremely useful, especially in these days of computers and email when it must have saved me hours and hours in typing time. I wish everyone at Bradford College all the best!"
Tasmin used her typing skills as a clerk at Bradford Magistrates' Court before she concentrated all her energies into her musical career. She paid her musical dues playing in local bands and doing session work. She wrote her own songs at home in her bedroom and after meeting John Hughes and John Beck they began working and writing songs together in Hughes' back kitchen. Their first demos were rejected but then EMI offered Tasmin a contract in 1990.

Tasmin's debut single, Sleeping Satellite, taken from her album Great Expectations, went straight to number one in October 1992. Her integrity was evident when she donated all the royalties from her second single, In Your Care which was about child abuse, to Childline. In 1993 she won the Award for Best Newcomer at the BRITs but shunned fame, caring more about her music.

She released her second album Bloom in April 1996. Tasmin then took a break to re-evaluate her career and recover from a period of writer's block. In 2002 she returned to writing but this time did not have the issues that came with the big recording contract and had control by going back to basics. It was a return to writing songs in the back bedroom, recording at home and working again with old partner, John Hughes. Tasmin released the album On in September 2006, on her own terms and her own label, Quiverdisc.
Photograph supplied by Tasmin Archer